Dandruff Deconstructed is reader-supported. All reviews are independent and any products reviewed are purchased by the site owner. To help fund this model, some of the links on the site are affiliate links. If you decide to make a purchase from one of these links, this site will receive some commission. At no cost to you. It helps keeps this place running. Learn more
Ingredients

Performance

Price
Summary
BIOM8 Skin Conditioning Oil is now part of my daily skin care routine. It's as simple as that. I have lost count of the number of products I've reviewed over the years and I can count on one hand the number of products that have impacted me on this level.
If you suffer from dry skin, facial seb derm or rosacea I simply can't recommend this product highly enough.
It even makes a good beard oil!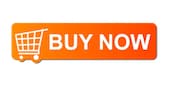 Biom8 Skin Conditioning Oil is the flagship product to come from Biom8, a Canadian company.  The company and this product came to my attention through word of mouth; there are a number of users of this product who are vocal and fervent fans.  My interest was piqued – its the holy grail to develop a passionate online community of product advocates- and I was extremely curious to see what all the fuss was about
The company was founded by Michael Anders, the man behind the outstanding skindrone.com website.
Michael started the company, "out of a necessity to solve my own skin issues… Nothing seemed to really work and all I wanted was to have normal skin again… So, the experimentation began. Studying patents, medical research papers and testing countless different formulations I believe to have found the perfect formula. All natural, highly effective and easy to use."
I could have almost wrote the same paragraph myself 3 years ago when I decided to start this site.  I took the route of testing every product out there – Michael decided to use his time to develop the perfect product.
I genuinely couldn't wait to put this treatment to the test.
The oil comes in 30, 100 or 250 ml bottles and is silky, smooth, thin and clear with no discernible scent.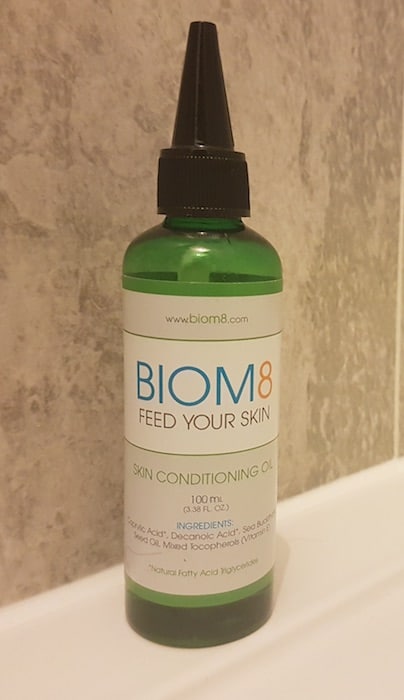 I personally suffer from seb derm (scalp and facial), dry skin, rosacea and atopic dermatitis so decided to put the oil to the test for a two week period.
In order to test this treatment, I decided to change nothing about my regime (other than use the oil obviously).  I washed using the same face wash, used the same moisturizer and shampooed using the same shampoos.
My regime is incredibly successful at controlling my scalp and relatively successful at controlling my facial seb derm. But I still suffer from bouts of over dry skin, occasional bouts of annoying beard dandruff and seb derm behind the ears.
And rosacea.   Rosacea has been my nemesis the past four or five years.  So little is known about the condition.  There are so few/no good products out there.  Literally, nothing has worked in the past and a year or so ago I just quit trying to control it and apply a tinted moisturizer to mask my redness instead.
I didn't have high hopes for the rosacea.
My routine was simple – in the evenings I would, as directed, wash my face using water, wait for it to dry and apply the oil to the affected areas.  In my case, this meant all over my face, my beard and behind my ears.
As directed, I waited for my skin to absorb the majority of the oil and slept.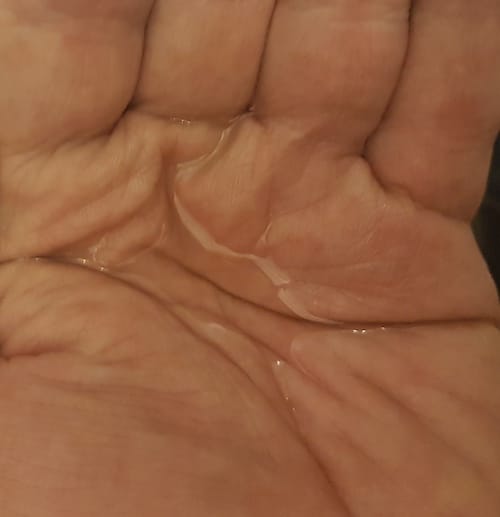 My immediate reaction to using the oil was how easy it was to apply – it's a thin oil with an incredibly silky texture.
By the end of the two weeks, I had no symptoms of seb derm in my beard or behind the ears.  My facial seb derm was gone.  Totally gone.   The dryness of my skin has improved substantially too.  And most amazingly was my redness.  My skin was (and is) a relatively normal color again.  For the first time in almost a decade, my rosacea is under some sort of control.  Note, my rosacea is the mildest form of rosacea – Erythematotelangiectatic Rosacea to be precise – the symptoms of which are "just" skin redness.  But the redness is all but gone – if I were to quantify it I'd say 80% of the redness has gone.  So much so that I've lost count how many friends and family have commented on it.
I just had to examine the ingredients to see how it works.
There are only 4 listed ingredients in BIOM8 Skin Conditioning Oil.  I love a less is more approach to any treatment formulation so I was delighted to see so few ingredients in there.
I was surprised to find that BIOM8 Skin Conditioning Oil does not contain a medically proven anti-fungal ingredient to control seb derm.  There are oils in there that have anti-fungal properties.  But to the best of my knowledge, none of the oils have been clinically tested on seborrheic dermatitis, rosacea or atopic dermatitis.  I could understand how the oils helped my dry skin, but I was at a loss how four oils could be so potent.
It was time to do some research.
Ingredients
The four ingredients in BIOM8 Skin Conditioning Oil are:
Caprylic Acid
Decanoic (Capric) Acid
Sea Buckthorn Seed Oil
Mixed Tocopherols
Caprylic Acid is found in coconut oil.  It is known to possess anti-fungal  and anti-inflammatory properties.
There is anecdotal evidence that it helps control seborrheic dermatitis but, as far as I know, this has never been clinically tested.  It is used as a treatment for another fungal infection – Candidiasis.  The Candida species of yeast that causes Candidiasis has a number of similarities with the Malassezia yeast.  The Malassezia yeast is closely associated with seb derm, but the two are quite distinct.
Without clinical testing, I can't assume this ingredient alone was the silver bullet.
Decanoic Acid is often called Capric Acid.  Capric Acid is another of the fatty acids present in coconut oil. It too has anti-fungal properties known to control the Candida yeast.
There are various studies demonstrating its antibacterial and anti-inflammatory properties in treating acne [4]
In combination the two acids have antioxidant properties, they quickly penetrate and condition the skin and hair and they have an unlimited shelf life!
But neither is proven to control seb derm.
Sea Buckthorn Seed Oil is known to possess high antioxidant, hemostatic and anti-inflammatory properties [5].  The oil contains vitamins A, B1, B2, B6, C, beta-carotene, minerals, amino acids, and fatty acids.  According to Web MD, some people use it to prevent sunburn, for healing wounds, rashes, bedsores, burns, cuts, acne, atopic and seborrheic dermatitis, dry skin, eczema and skin ulcers.  But little to no clinical testing has been performed on the success of these.
There are also many claims that it is beneficial for treating rosacea.  Which may explain why it drastically reduced the redness in my skin.  These claims haven't been the subject of any true peer reviewed research but there is a lot of anecdotal evidence online on various forums that it helps many people.
The final oil(s) in this formulation is Mixed Tocopherols – a family of vitamin E compounds naturally found in vegetable oils, nuts, fish and leafy green vegetables. The nutritional benefits of these oils are well documented. The nutritional benefits of Vitamin E is well documented.   However, when applied topically, the oils contain anti-inflammatory properties and provide UV protection to our skin.  They are also a source of antioxidants – which can help protect the skin and hair and provide anti-aging effects.  Vitamin E has a long reputation as an excellent moisturizer as it possesses excellent skin penetration properties.   Source http://lpi.oregonstate.edu/mic/health-disease/skin-health/vitamin-E
Understanding the ingredients leaves some clues as to why it was an excellent treatment for my dry skin.   I'd essentially applied an oil based moisturizer on to my skin and left it there.
Quite why it helped my other conditions is another matter altogether and requires further explanation.  It's fair to say that this isn't your typical treatment.
BIOM8 Skin Conditioning Oil is described as an oil formulated for normalizing the skin's natural defense barrier.
How it does this requires an understanding of the skin defense barrier.
The Skin Defense Barrier
There are many layers to the skin.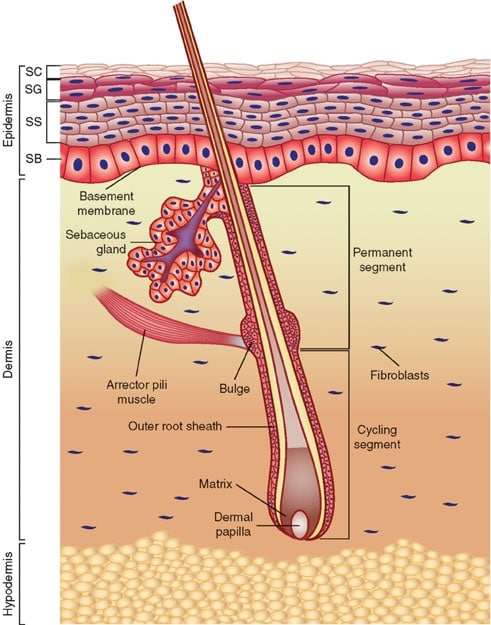 The very outermost layer is called the Stratum Corneum – the layer of skin we can see and touch.
Our sebum and sweat form a protective layer on this layer – a protective layer often called the Acid Mantle.
This layer of skin, oils and sweat forms a crucial first line of defense against unwanted bacteria, the sun, chemicals, pollutants and other potential irritants.  Its function is absolutely crucial.  Think of this these two layers as bricks and mortar; the cells of the skin form the bricks and the sebum and sweat form the mortar.  This combination forms a waterproof moisture barrier that minimizes water loss and helps the skin retain moisture.  As we get older our skin naturally dries.  As we reach 40, the lipids we produce decrease substantially.  This is why we are more prone to dry skin at this age and beyond.
We are now starting to understand just how important this barrier is – it forms a key element in a number of skin conditions.
For example, people with atopic dermatitis have a weaker skin defense barrier than non-sufferers.
Rosacea sufferers also have an imbalanced skin barrier, improvement of which can significantly reduce symptoms of rosacea. [13]
You probably won't be surprised to know that sufferers of Seborrheic Dermatitis also have an imbalanced skin barrier.  Seb derm is thought to be associated with Malassezia.   There is a proven correlation of seb derm flares with a proliferation of Malassezia species [1]    Malassezia is known as a lipophilic yeast – meaning that it feeds on oils.  [7]    There doesn't appear to be a direct correlation with the amount of sebum a person produces with seb derm.  But rather, some people react to this yeast whereas the vast majority don't.
It has been proposed that the specific composition of skin surface oils may be a factor in seb derm development [8].  More specifically, for sufferers of seb derm, triglycerides and cholesterol are elevated; however, squalene and free fatty acids are significantly decreased.
In short, having a healthy, balanced skin defense barrier is essential for a number of skin conditions.  Fixing the skin defense barrier can reduce symptoms of these conditions.
Before you go and start applying random oils on your skin – a word of caution.  Some oils will irritate rather than help.  For example, oils high in Oleic Acid can initiate a seb derm outbreak and worsen conditions [9][10].  In fact,  Olive oil is actually used to feed fungus in lab conditions.   So smearing your face with Olive Oil (55 to 85% Oleic Acid) as a moisturizer is perhaps not such a good idea if you suffer from seb derm.
That said, there are oils that the fungus finds quite repellant.  Malassezia feeds on fatty acids with a carbon chain length of 11 through to 24. [12]   Oleic Acid has carbon chain length of 18 – it is literally food for this yeast!
The two primary fatty acids in BIOM8, Caprylic Acid and Capric Acid have carbon chain lengths of 8 and 10 respectively.  Malassezia won't feed on these oils.  In addition, these oils have antifungal properties. Rather than feeding the yeast, they are helping to create a hostile environment for the yeast to proliferate.  While replenishing the fatty acids lacking in seb derm sufferers.
There is a patent that studies this effects of controlling fungal infections with various oils .  The patent states that one of the disadvantages of shampoos is that you wash out the anti-fungal agents relatively quickly.   Whereas a leave in oil like BIOM8 Skin Conditioning Oil has hours to do its work.
I will be taking a great interest in the development of oil based treatments.  It's a relatively new area in treating skin conditions.  But judging my it's success, it's here to stay.
Oil based treatments appear to have a number of advantages over a typical shampoo treatment.  Not least, no surfactants or harsh preservatives are added.  And there's no washing off the antifungals while they are just starting what you put them there to do.
This treatment has four ingredients!  Compare that to the average shampoo!
I'll still use shampoos on my scalp.  Unfortunately, oils are impractical to apply through the hair (however BIOM8 have a nozzle for that!).  We've made great strides with anti-fungal agents over the years but we are only starting to discover the potential of oils to normalize the protective layer, the role of diet etc in controlling seb derm.
These are very, very exciting times.
BIOM8 Skin Conditioning Oil is now part of my daily skin care routine.  It's as simple as that.  I have lost count of the number of products I've reviewed over the years and I can count on one hand the number of products that have impacted me on this level.
If you suffer from dry skin, facial seb derm or rosacea I simply can't recommend this product highly enough.
It even makes a good beard oil!

References
[1] Seborrheic Dermatitis and Malassezia species How Are They Related? Grace K. Kim, James Q. Del Rosso https://www.ncbi.nlm.nih.gov/pmc/articles/PMC2923939/
[2] Elewski BE. Safe and effective treatment of seborrheic dermatitis. Cutis. 2009;83:333–338. https://www.ncbi.nlm.nih.gov/pubmed/19681345
[3] Aditya KG, Bluhm R, Cooper EA, et al. Seborrheic dermatitis. Dermatol Clin. 2003;21:401–412.  https://www.ncbi.nlm.nih.gov/pubmed/12956195
[4] Anti-bacterial and anti-inflammatory properties of capric acid against Propionibacterium acnes: a comparative study with lauric acid. https://www.ncbi.nlm.nih.gov/pubmed/24284257
[5] Fatty acids in berry lipids of six sea buckthorn (Hippophae rhamnoidesL., subspecies carpatica) cultivars grown in Romania Francisc V Dulf1 https://www.ncbi.nlm.nih.gov/pmc/articles/PMC3505179/
[6] Thiele JJ, Weber SU, Packer L. Sebaceous gland secretion is a major physiologic route of vitamin E delivery to skin. J Invest Dermatol. 1999;113(6):1006-https://www.ncbi.nlm.nih.gov/pubmed/10594744?dopt=Citation
[7] Aditya KG, Bluhm R, Cooper EA, et al. Seborrheic dermatitis. Dermatol Clin. 2003;21:401–412. https://www.ncbi.nlm.nih.gov/pubmed/12956195
[8] 5. Bolognia JL, Jorizzo JL, Rapini RP, et al.  Dermatology. 2. Spain: Elsevier; 2008.
[9] Malassezia globosa and restricta: breakthrough understanding of the etiology and treatment of dandruff and seborrheic dermatitis through whole-genome analysis. Dawson TL Jr1. https://www.ncbi.nlm.nih.gov/pubmed/18004291
[10] Three Etiologic Facets of Dandruff and Seborrheic Dermatitis: Malassezia Fungi, Sebaceous Lipids, and Individual Sensitivity Yvonne M. DeAngelis, et al. http://www.jidsponline.org/article/S0022-202X(15)52614-6/abstract
[11] Natural skin surface pH is on average below 5, which is beneficial for its resident flora. Lambers H1, Piessens S, Bloem A, Pronk H, Finkel P. https://www.ncbi.nlm.nih.gov/pubmed/18489300
[12] A Study of the Fatty Acid Metabolism of the Yeast Pityrosporum ovale Peter F Wilde and Patrock S Stewart https://www.ncbi.nlm.nih.gov/pmc/articles/PMC1198797/pdf/biochemj00724-0062.pdf
[13] Skin barrier in rosacea Flavia Addor, F.A. https://www.ncbi.nlm.nih.gov/pmc/articles/PMC4782648/