Dandruff Deconstructed is reader-supported. All reviews are independent and any products reviewed are purchased by the site owner. To help fund this model, some of the links on the site are affiliate links. If you decide to make a purchase from one of these links, this site will receive some commission. At no cost to you. It helps keeps this place running. Learn more
There are two active ingredients I turn to when I have a bad outbreak of seborrheic dermatitis; ketoconazole and selenium sulfide.
Both are prescription strength ingredients available OTC in many countries.
Both are clinically proven to be the most effective ingredients for combatting seb derm in most folk. In fact, it's an FDA approved medicine for treating seb derm, is listed on the WHO list of essential medicines and is a first-line treatment for seb derm in Europe and the USA,
Yet despite it being so effective and widely accepted, only 4% of the shampoos reviewed contain the ingredient. Making it the rarest of the established anti-dandruff active ingredients.
In order to find the best selenium sulfide shampoo on the market today, we spoke to four board-certified dermatologists for their guidance,  and have put in literally hundreds of hours worth of research, reviewing over a hundred dandruff shampoos in the process.
In this article, we'll also look at what selenium sulfide is, how it works and what the major side effects are.
Giving you the tools you need to make an educated decision on whether this is the ingredient for you, and help you choose your own favorite selenium sulfide shampoo.
What's in this article:
The Best Selenium Sulfide Shampoos
Below is a list of the 5 gentlest, most effective, gently formulated selenium sulfide shampoos we've yet reviewed.
If you can't find the shampoo you're looking for, chances are we've already reviewed it.
If not, please let us know in the comments below which shampoos you'd like us to take a look at!
How we chose the winners
All our reviewers are experts in their field, be that product formulation, pharmacy or haircare.
They assess the primary purpose of the dandruff shampoo, by examining the active ingredients present in the formulation. These active ingredients are designed to control specific types of dandruff and we'll explain what those are.
Our reviews will also assess the rest of the formulation, deconstructing the shampoos to their constituent parts and describe the key ones in detail.
In addition, we warn of the presence of any one of over 100 ingredients that can potentially itch, irritate and even cause dandruff themselves. A significant number (~90%) of these chemicals have never been tested for their effect on human health. Many of these chemicals are known to have adverse effects on our skin and one of these adverse effects is dandruff.
Unlike most review sites, our reviewers personally try every shampoo they review and they also assess how the shampoo washes, how it smells and look at the price point in their market. These may be medicated shampoos, but that doesn't mean we want to compromise on a little bit of luxury!
What we won't do is tell you if the shampoo will work for you. Our responses to the ingredients are highly personal, so we just couldn't do that.
What we will do is explain, in layman's terms, the purpose of the shampoo and what condition it is designed to alleviate.
What is Selenium Sulfide?
Selenium sulfide is an antifungal agent used in the treatment of seborrheic dermatitis, pityriasis versicolor, and tinea capitis (scalp ringworm). It's a non-metallic trace mineral, found naturally in sulfur ore (and Brazil nuts!). It's required at low doses for a range of cellular processes, including protective antioxidant activity, and thyroid function [1].
Selenium sulfide shampoos are widely used, and available to buy over-the-counter (OTC) from UK pharmacies. In the United States, the concentration of selenium sulfide in shampoos sold by pharmacies is restricted to 1% – all 2.5% shampoos require a prescription
Dr. Ben Barankin, a Toronto based board-certified dermatologist at the Toronto Dermatology Centre, recommends it's usage when he told us, "For mild-moderate dandruff, my preferred over the counter dandruff ingredients include: zinc pyrithione, selenium sulfide, ketoconazole, tar and salicylic acid".
A brief history of Selenium Sulfide
Selenium sulfide shampoos were first developed as an alternative to sulfur, as the two are chemically very similar, and sulfur was associated with irritation and poor patient compliance. The chemists Slinger and Hubbard are credited with discovering that a 2.5% suspension had the most therapeutic benefit, with the least absorption [3].
A 1954 review article published in The Journal of the American Medical Association (JAMA), noted that the use of a selenium sulfide 'shampoo' (really just two teaspoons of selenium suspension with soap) was associated with:
'Within a few weeks remarkable improvement of the seborrhea usually takes place…'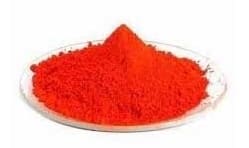 How does Selenium Sulfide work?
Selenium sulfide is a complex molecule, forming rings of various sizes comprised of selenium and sulfur atoms. It's not clear how the ingredient exerts an antifungal effect but is known to be effective against the yeasts and fungus commonly associated with scalp conditions (e.g. Malassezia, P. Ovale). A possible mechanism is selenium accumulation, leading to apoptosis (cell death) [4].
How effective are Selenium Sulfide shampoos?
Selenium sulfide shampoos are widely used as first or second-line treatments in seborrheic dermatitis, pityriasis versicolor, and tinea capitis. As with many antifungal ingredients used in shampoos, there isn't always strong clinical trial evidence backing their use, clinicians instead relying on experience.
Selenium Sulfide for Seborrheic Dermatitis
In the USA and UK, selenium sulfide shampoos are a first-line alternative to ketoconazole. This recommendation is based on a pivotal systematic review published in 2010, which evaluated the efficacy of ketoconazole and selenium sulfide for seborrheic dermatitis. The study reviewed six high-quality trials, ranging from 20-350 participants, and found that both ingredients were associated with an improvement in scaling, itching, redness, and dandruff [5].
This is a follow up from an earlier study which found "Both ketoconazole 2% shampoo and selenium sulfide 2.5% shampoo are effective in the treatment of moderate to severe dandruff; however, ketoconazole 2% shampoo appears to be better tolerated." [9]
There are other anti-fungal conditions that selenium sulfide is used for.   Pityriasis Versicolor, for example, is caused by an imbalance of yeast normally found on the skin. Selenium shampoos are recommended to treat this condition by specialist dermatology groups.   Studies have found both ketoconazole and selenium sulfide are more effective than placebo [6].  In addition, Tinea capitis (ringworm) is a common fungal infection. Due to an absence of high-quality evidence, treatment guidelines have been agreed by UK and EU specialist groups (BAD, HPA, and ESPD), based on experience and available clinical trials [7].
Selenium sulfide shampoos are particularly useful for this condition because they are licensed for children over 5 – ketoconazole is licensed from adolescence.
How often should I use a Selenium Sulfide shampoo?
To use a dandruff shampoo, or any shampoo for that matter, shampoo, you should always follow the instructions on the label.
Selsun 2.5% instructs you to massage into the scalp for 2-3 minutes before rinsing – twice weekly for two weeks to control symptoms. Selenium sulfide shampoos shouldn't be used on broken or inflamed skin, and so you should consider speaking to your doctor or pharmacist before use [2].
However, not all shampoos are as prescriptive as this. For example, Vichy Dercos provides no guidance on frequency but instead recommend that you:
1. Massage in gently to wet hair, creating a lather
2. Wash out thoroughly with water, avoiding eyes
3. Follow with Dercos Conditioner
We looked a little further afield.  The European Commission's Scientific Committee on Consumer Safety recommends leaving the shampoo on for 5-10 minutes before rinsing and applied every 2 to 3 days. But they also caveat this by saying that this can vary by brand, and depends on any other ingredients in the shampoo.
So we asked a doctor for guidance.
Dr. Matthew Zirwas, a board-certified dermatologist and founder of Bexley Dermatology in Bexley, Ohio recommended trying a shampoo for, "at least a month because if your old shampoo had ingredients that were causing a dandruff-like rash of their own, it will take 4-8 weeks for that ingredient to work its way out of your body after you start the new stuff."
For some further clarity, Dr. Ben Barankin, told us, "For mild-moderate dandruff, I recommend daily shampooing, and ideally alternating 3 shampoos, each with active anti-dandruff ingredients."
And if it doesn't work, board-certified dermatologist Adam J. Friedman, MD, FAAD, assistant professor of dermatology and director of dermatologic research, Albert Einstein College of Medicine explains via the AAD, "For most people, dandruff does not require medical attention. However, sometimes the flaking and itching that appears like dandruff is actually a medical condition, such as seborrheic dermatitis, psoriasis, fungal infections of the scalp, or eczema. If you continue to have symptoms after using a dandruff shampoo, consult a board-certified dermatologist."
By visiting a board-certified dermatologist, you can be properly diagnosed and be prescribed stronger medication than you can pick up at the pharmacy. As Dr. Ben Barankin says, "for moderate to severe cases of dandruff, a steroid shampoo or leave-in lotion can be prescribed. A prescription ciclopirox olamine lotion is often a nice option."
What are the risks with using Selenium Sulfide?
Selenium sulfide shampoos are associated with a higher incidence of adverse effects than ketoconazole, with the most common reactions being: redness, irritation, burning sensations, dry hair, and blistering (if the shampoo is left on the skin for too long). Importantly, selenium sulfide shampoos have been known to discolor dyed hair, and can discolor metallic jewelry – so should be removed before use [2].
The US Department of Health's 'Report on Carcinogens' rates selenium sulfide as: 'reasonably anticipated to be a human carcinogen'. This recommendation is based on high-dose oral animal studies, but the reports note that the application of a 2.5% Selenium Sulfide shampoo on mice did not cause any tumor growth after 88 weeks [8].
Selenium Sulfide shampoos should not be ingested, and only used in accordance with the recommended dosage instructions.
References
[1] Tapiero, H., Townsend, D. M., & Tew, K. D. (2003). The antioxidant role of selenium and seleno-compounds. Biomedicine & Pharmacotherapy, 57(3), 134-144.
[2] EMC. (2014). Selsun Shampoo 2.5%. [Accessed: 1/4/17] www.medicines.org.uk
[3] Bereston, E. S. (1954). Use of selenium sulfide shampoo in seborrheic dermatitis. Journal of the American Medical Association, 156(13), 1246-1247.
[4] Gaitanis, G., Magiatis, P., Hantschke, M., Bassukas, I. D., & Velegraki, A. (2012). The Malassezia genus in skin and systemic diseases. Clinical Microbiology Reviews, 25(1), 106-141.
[5] Naldi, L., & Rebora, A. (2009). Seborrheic dermatitis. New England Journal of Medicine, 360(4), 387-396.
[6] Hu, S. W., & Bigby, M. (2010). Pityriasis versicolor: a systematic review of interventions. Archives of Dermatology, 146(10), 1132-1140.
[7] NICE CKS. (2014). Fungal skin infection – scalp. [Accessed: 1/4/17] www.cks.nice.org.uk
[8] NIEHS. (2016). Report on Carcinogens, Fourteenth Edition: Selenium Sulfide. Accessed: 1/4/17] www.ntp.niehs.nih.gov
[9] Danby, Maddin, Margesson, Rosenthal D. (1993) A randomized, double-blind, placebo-controlled trial of ketoconazole 2% shampoo versus selenium sulfide 2.5% shampoo in the treatment of moderate to severe dandruff.