Dandruff Deconstructed is reader-supported. All reviews are independent and any products reviewed are purchased by the site owner. To help fund this model, some of the links on the site are affiliate links. If you decide to make a purchase from one of these links, this site will receive some commission. At no cost to you. It helps keeps this place running. Learn more
Review
Ingredients

Wash

Scent

Price
Summary
Sebamed is an extremely effective yet gentle shampoo for those with mild to moderate dandruff caused by Seborrhoeic Dermatitis.
Why isn't this brand better known!

Sebamed is a new company to me.  They are a German company who are more famous for producing skin products for babies.  This bodes well for us with sensitive skin sufferers so I was looking forward to trying their anti-dandruff shampoo.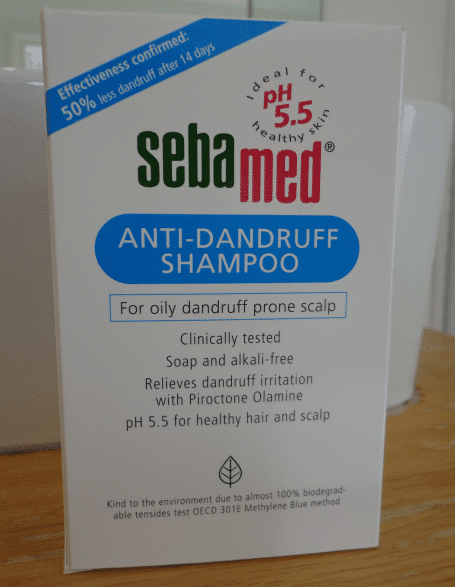 I have to admit, I love their packaging. The branding looks modern and clean and on closer inspection, the ingredients of this shampoo are "almost 100% biodegradable". I'm not sure what almost 100% means but it sounds like the company has good intentions.
The ingredients in this shampoo reflect a company that is well versed in making market-leading baby skin products There are a few allergens in here but certainly much less than the industry standard.
The main concern is the use of Fragrance. However none of the EU 26 contact allergen fragrances are in there, so some comfort can be taken from that. It also contains Sodium Lauryl Sulfate (SLES), considered one of the more gentle sulfate-based surfactants, but I would personally have preferred if they didn't use it at all.
So how does this shampoo perform?
The shampoo's active ingredient is Piroctone Olamine, an anti-fungal ingredient to treat dandruff caused by Seborrhoeic Dermatitis. It's a very effective ingredient for mild to moderate dermatitis. Perhaps not as effective as e.g. Ketoconazole but its also a gentler ingredient, even for every day usage.
Often when such gentle ingredients are used, the shampoo itself is hopeless at washing.   But this just isn't the case with Sebamed. This company is obviously extremely skilled at creating gentle but effective shampoos.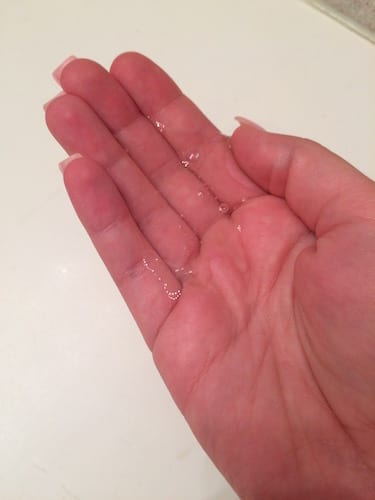 The shampoo is clear, has a very mild soapy scent, and foams very well indeed. Considering there are no harsh sulfates at work here the performance is astonishing. My hair felt extremely soft and clean afterwards and it helped remove my dandruff and control my itchy scalp. It's absolutely the best dandruff shampoo I've reviewed so far.
If you have mild or moderate dandruff caused by Seborrhoeic Dermatitis, I simply can't recommend this shampoo highly enough.