Dandruff Deconstructed is reader-supported. All reviews are independent and any products reviewed are purchased by the site owner. To help fund this model, some of the links on the site are affiliate links. If you decide to make a purchase from one of these links, this site will receive some commission. At no cost to you. It helps keeps this place running. Learn more
If you've even a passing interest in shampoos you'd be aware that the use of sulfates in shampoos is a hugely controversial topic.
Some of the materials you'll read are contradictory and some are misinformed. There's a lot of misleading info. out there. The problem is that sulfates are found in most mainstream shampoos.
In this article, after speaking to four board-certified dermatologists and reviewing hundreds of dandruff shampoos, we're going to tell you what we consider the best sulfate free dandruff shampoos on the market today.
But in addition to that, we'll also explore the basic science of sulfates, explain what they do, how they do it, what the risks are and try to bust a few popular myths on the way. Giving you the tools you need to determine of sulfate free dandruff shampoos are for you.
What's in this article:
The Winner – Best Non-Medicated Sulfate Free Dandruff Shampoo
Pharmaceutical Specialities™ Free & Clear Shampoo is our favorite sulfate free shampoo for dandruff sufferers.
While it isn't a medicated shampoo, this shampoo is an innovative mix of cleansers and foaming agents that have been designed for sensitive skin sufferers. And they work very very well. We wish all shampoos were formulated with this degree of care and attention.
The shampoo washes well and has no discernible scent due to it being fragrance-free. It's also free of preservatives, parabens and any ingredient we know of that can cause contact dermatitis.
If you have a sensitive scalp we simply can't recommend this shampoo highly enough.

Pharmaceutical Specialities™ Free & Clear Shampoo
If you use a gentle non-medicated shampoo as part of your dandruff control regime make it this one. Outstanding.

The Winner – Best Medicated Sulfate Free Dandruff Shampoo
Sebclair Shampoo is our best sulfate free dandruff shampoo. It's actually is our best-medicated dandruff shampoo period.
In our tests this Piroctone Olamine shampoo, designed to treat dandruff caused by Seborrheic Dermatitis, was simply the best and most gentle formulation on the market.
In addition to Piroctone Olamine, this shampoo contains Sorbitol – a humectant aka an active which attracts water to itself. When such an ingredient's near your scalp, skin can be hydrated and soothed. Great news for dry scalp sufferers. It's also an ingredient used to break down biofilms.
And instead of SLS, Seblair uses 5 extremely mild cleansing and foaming agents. The cleansing ingredients are all perfect for sensitive scalps, have no significant ingredients likely to cause contact dermatitis and this shampoo still washes oily hair and scalps extremely well.
Also of note, you'll find a number of extracts that have antibacterial, antioxidant, anti-inflammatory and anti-microbial properties.
And on top of this, Sebclair uses an ultra-mild, natural preservative system, no essential oils, no fragrance, no parfum and no allergens.
Bottom line: If you have an extremely sensitive scalp but suffer from dry scalp or mild/moderate seb derm, Sebclair shampoo is the embodiment of your perfect remedy.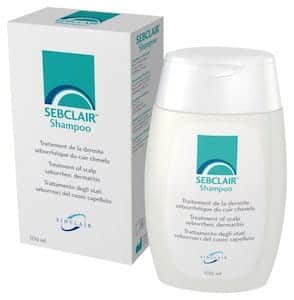 An outstanding shampoo, formulated with precision and care, and the best dandruff shampoo we've seen this year.

The 25 Best Sulfate Free Dandruff Shampoos
After reading this and you have made the decision to avoid sulfates we have some good news for you – there are a number of sulfate/sls free shampoos about on the market now.
Here are some of our favorites.
If you haven't seen your favorite shampoo listed, chances are we have and it can be found if you check out all our sulfate free dandruff shampoo reviews.
How we chose the winners
All our reviewers are experts in product formulation, haircare, qualified pharmacists or haircare experts.
They assess the formulation of the shampoo, deconstructing the shampoos to their constituent parts and describe the key ones in detail. In addition, they highlight the presence of any one of over 100 ingredients that can potentially itch, irritate and exasperate your condition.
Unlike most review sites, our reviewers personally try every shampoo they review and they also assess how the shampoo washes, how it smells and costs. These may be medicated shampoos, but that doesn't mean we want to compromise on a little bit of luxury!
We applied these same principles when choosing our best coal tar shampoo.  For example, the winner is one of the gentlest dandruff shampoos we've reviewed.  It's not perfect, but compared with the others it washed slightly better and the fact that it was fragrance-free gave it another edge.  That's not to say it's the best coal tar shampoo for you.  For example, Scalp 18 shampoo contains slightly more coal tar but is fragrance heavy.  They're both outstanding shampoos, so we eventually chose the gentlest formulation.
What are sulfates?
Sulfates are used in shampoo to help remove sebum and dirt from your hair through surfactant action (they also create the foam!). These surface-active agents (surf-act-ants) wrap themselves around dirt particles, helping to wash them away. Understanding the molecular structure of sulfates is a good place to start in understanding this property.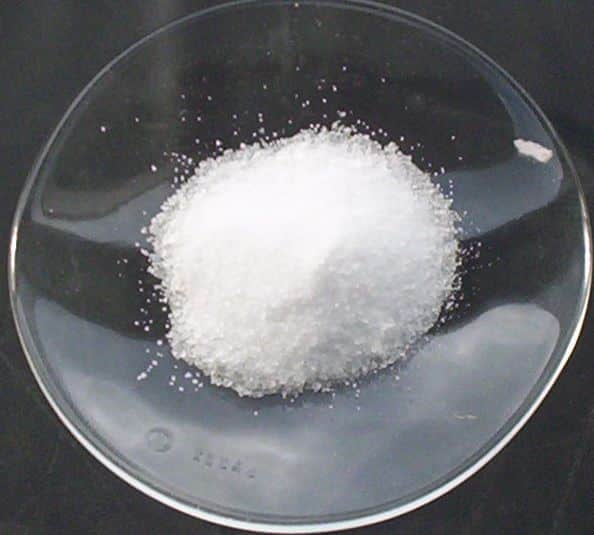 All sulfate surfactants work in essentially the same way: they are long molecular chains that don't like water (hydrophobic), with a charged 'sulfate' end that loves water (hydrophilic). The long chains wrap around dirt, meaning that the water-loving sulfate end faces outwards. This makes the dirt water-soluble, and so it washes away down your drain [1].
Are all sulfates the same?
There are a number of sulfate surfactants commonly used in shampoos, but four of the most popular are:
Sodium Lauryl Sulfate (SLS)
Sodium Laureth Sulfate (SLES)
Ammonium Lauryl Sulfate (ALS)
Ammonium Laureth Sulfate (ALES)
Each of these removes dirt through the process described above, but they have different relative strengths. One way to measure the strength of a surfactant is the 'Zein Test' [2]. It shows that SLS and ALS are stronger surfactants than SLES and ALES – but also more irritating to the skin. You're more likely to suffer from contact dermatitis using SLS/ALS than SLES/ALES but your hair will not be as "clean".[3].
What are the potential risks?
The potential risks of sulfates can be a controversial topic because, for the vast majority of people, they are effectively harmless. There is no evidence that the use of sulfates in shampoos causes any systemic adverse effects in the short term or through accumulation, such as cancer, poor ocular development, cataract, or hair loss [4]. There is published evidence that if you repeatedly expose lab animals to surfactants, without rinsing them away, that long term damage is possible – but these studies clearly aren't consistent with how shampoos are used.
This isn't to say sulfates are harmless. They are known to cause skin irritation by damaging membrane proteins, which can be particularly harmful to those with dermatological conditions, such as psoriasis, seb derm, eczema or a dry scalp [5, 6]. Individuals with sensitive skin may experience stinging, burning, or redness with sulfates, although several studies have shown that it's difficult to predict who will be affected [7].
Regulatory bodies in the US and EU regard sulfates in shampoos as safe, because of their low concentration and short exposure time [8, 9]. One slight exception is the European Medicines Agency (EMA), which requires pharmaceutical companies to add a warning to any medical product containing SLS due to the potential for irritation [10].
Sulfate myths
1. Sulfate-free shampoos are better for your health
The issue isn't necessarily with sulfates, it's with surfactants. There are many non-sulfate surfactants, but they carry the same irritant warnings while being less effective and more expensive. If you have reacted poorly to sulfate surfactants in the past, then you could consider trying the milder SLES or ALES, or an alternative such as coco-glucoside or sodium cocoyl-glycinate.
2. Sulfates are safe because they are made from coconut oil
Sulfates can be made from coconut oil, but the process isn't a natural one. The Ziegler Process converts fatty acids to alcohols, with a methyl aluminoxane catalyst. These are then further processed into SLS (…and then into SLES using sulfur trioxide and chlorosulfuric acid) [11]. Not quite the same as extra virgin coconut oil!
3.  'Natural' shampoo is better for your hair
The term 'natural' isn't regulated in the EU or the US, and so your shampoo could still contain synthetic surfactants. If you want to ensure that what you're using is the most appropriate for your hair, then you'll need to become familiar with reading the label or reviews.
Should I use sulfate free shampoos?
Sulfates surfactants used in shampoos help to remove dirt and sebum, in order to clean your hair – the primary purpose of a shampoo. There is no evidence that they cause any systemic harm, but can be an irritant to those with sensitive skin or dermatological conditions. If you've reacted poorly to shampoo in the past, then it's possible that a sulfate surfactant such as SLS was to blame.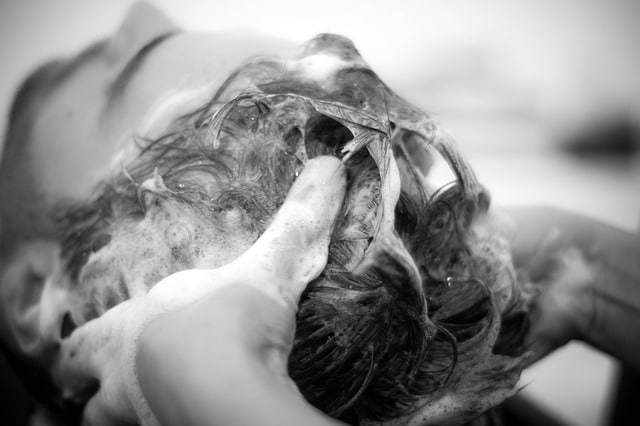 It's widely accepted that SLES and ALES are milder alternatives to SLS and ALS, and non-sulfate surfactants like sodium cocoyl glycinate exist (although they can still cause irritation). These milder alternatives can be found in mainstream products, but unfortunately, they aren't yet separated neatly on shopping shelves. So you'll need to check the ingredients – or let us do it for you!
How often should I wash using a sulfate free dandruff shampoo?
With any shampoo, you should always follow the guidance provided on the label.
But this isn't always possible, with some manufacturers omitting key information.
To get some clarity on this, we asked Dr. Ben Barankin, a Toronto based board-certified dermatologist at the Toronto Dermatology Centre, for his advice, and he told us, "For mild-moderate dandruff, I recommend daily shampooing, and ideally alternating 3 shampoos, each with active anti-dandruff ingredients."
Regular washing is important, as Board certified dermatologist Brent Thomas Goedjen M.D., founder of Live Oak Dermatology in Roswell, GA explains further, "A common misconception is that the skin flaking of seborrheic dermatitis is a result of dryness rather than a result of inflammation.  This leads patients to sometimes compensate by reducing the frequency of hair washing and attempting to rub off the scale. Unfortunately, this has the opposite of the intended effect by allowing conditions for yeast to flourish and therefore promoting the inflammation.  Rubbing the inflamed skin also contributes to perpetuating the problem."
Dr. Matthew Zirwas, board-certified dermatologist and founder of Bexley Dermatology in Bexley, Ohio, recommended trying a shampoo for, "at least a month because if your old shampoo had ingredients that were causing a dandruff-like rash of their own, it will take 4-8 weeks for that ingredient to work its way out of your body after you start the new stuff."
And if it doesn't work, board-certified dermatologist Adam J. Friedman, MD, FAAD, assistant professor of dermatology and director of dermatologic research, Albert Einstein College of Medicine explains via the AAD, "For most people, dandruff does not require medical attention. However, sometimes the flaking and itching that appears like dandruff is actually a medical condition, such as seborrheic dermatitis, psoriasis, fungal infections of the scalp, or eczema. If you continue to have symptoms after using a dandruff shampoo, consult a board-certified dermatologist."
By visiting a board-certified dermatologist, you can be properly diagnosed and be prescribed stronger medication than you can pick up at the pharmacy. As Dr. Ben Barankin says, "for moderate to severe cases of dandruff, a steroid shampoo or leave-in lotion can be prescribed. A prescription ciclopirox olamine lotion is often a nice option."
References
[1] Trüeb, R. M. (2007). Shampoos: ingredients, efficacy and adverse effects. JDDG, 5(5), 356-365.
[2] Götte, E. (1964). Skin compatibility of tensides measured by their capacity for dissolving zein protein. pp. 83-90.
[3] Broze, G. (Ed.). (1999). Handbook of Detergents: Properties. CRC Press.
[4] Bondi, C. A., Marks, J. L., Wroblewski, L. B., Raatikainen, H. S., Lenox, S. R., & Gebhardt, K. E. (2015). Human and Environmental Toxicity of Sodium Lauryl Sulfate (SLS): Evidence for Safe Use in Household Cleaning Products. EHI, 9, 27.
[5] Törmä, H., Lindberg, M., & Berne, B. (2008). Skin barrier disruption by sodium lauryl sulfate-exposure alters the expressions of involucrin, transglutaminase 1, profilaggrin, and kallikreins during the repair phase in human skin in vivo. JID, 128(5), 1212-1219.
[6] MHRA. (2013). Aqueous cream: contains sodium lauryl sulfate which may cause skin reactions, particularly in children with eczema.
[7] Farage, M. A., Katsarou, A., & Maibach, H. I. (2006). Sensory, clinical and physiological factors in sensitive skin: a review. CD, 55(1), 1-14.
[8] FDA. (2015). CFR – Code of Federal Regulations Title 21. 21CFR172.822.
[9] European Union Council. (2009). Regulation (EC) No 1223/2009. Official Journal of the European Union, L 342/59.
[10] EMA. (2015). Background review for sodium lauryl sulfate used as an excipient. 351898/2014.
[11] Klahr, E., Trieselt, W., Trapp, H., & Widder, R. (1982). U.S. Patent No. 4,349,669. Washington, DC: U.S. Patent and Trademark Office.