Dandruff Deconstructed is reader-supported. All reviews are independent and any products reviewed are purchased by the site owner. To help fund this model, some of the links on the site are affiliate links. If you decide to make a purchase from one of these links, this site will receive some commission. At no cost to you. It helps keeps this place running. Learn more
Ingredients

Wash

Scent

Price
Summary
Paul Mitchell is a popular brand name for a variety of specialty shampoos, conditioners, and styling products. They make claims like "vegan," "natural," and "cruelty-free".  Labels that resonate with many people.
What they don't mention if that the shampoo contains some of the most irritating ingredients we've seen in a shampoo for many many months. Three of these ingredients were awarded contact allergen f the year by the American Contact Dermatitis Society.
The bottom line is, don't give into this shampoo just because you may like the tingling, minty smell and feel. It's chock full of ingredients that are bad for you, and even banned in other countries.
There are far better tea tree alternatives out there.


Paul Mitchell has been and remains a known name in the beauty world for decades.
The namesake products have been made popular by their seemingly sophisticated ingredients, and "natural" and "vegan" claims.
The product line, John Paul Mitchell Systems, was created in 1980 by John Paul DeJoria and Paul Mitchell. On their website, they list their values as using the highest quality ingredients, never testing on animals, and generously donating to many important charities.
A commitment to caring for people and the planet is a driving force in everything we do
The shampoo we're looking at today is the Tea Tree Special Shampoo from John Paul Mitchell Systems, which is one of their bestsellers for an everyday shampoo for all hair types.
As the name suggests, it's a tea tree shampoo.  It's signature tingly sensation appeals to many, but we're here to look at the efficiency of the shampoo by looking at the formulation to learn exactly what goes into this shampoo.
The Shampoo: How it Looks, Smells, and Washes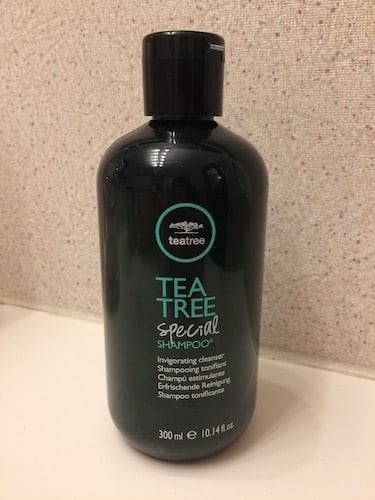 The Tea Tree Special Shampoo from Paul Mitchell arrives in an attractive, salon-quality bottle and packaging, as expected. The shampoo itself is an opaque seafoam-green color and is very gel-like.
The shampoo suds up easily and washes fairly well. It will definitely get the scalp and hair clean, but since it is a thick gel, it may take a bit longer than you're used to, to make sure it's all washed out. It left my skin and hair feeling pretty soft and clean.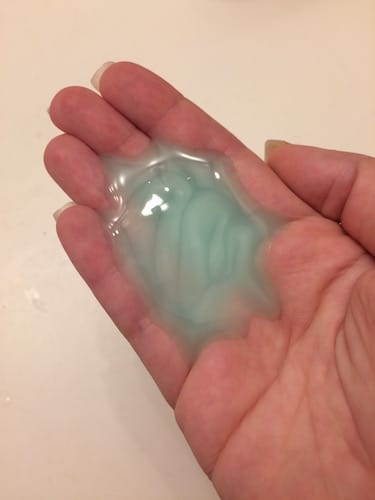 The tea tree and menthol in the shampoo definitely come out when washing and simply sniffing the bottle. They provided an invigorating experience, both for my skin and my nose and left a slightly cooling sensation.
Tea tree oil is a naturally occurring essential oil with antifungal properties known to combat the yeast associated with Seborrheic Dermatitis.
As active ingredients go, tea tree is one of the most popular treatments for mild cases of Seborrheic Dermatitis.  Anyone with more severe cases should look to one of the stronger agents.
What's Inside: The Ingredients
In addition, to the tea tree, this shampoo contains a number of "interesting" noteworthy ingredients.
The first two ingredients listed after water are Sodium Laureth Sulfate and Sodium Lauryl Sulfate. These are two incredibly controversial ingredients.  They are basically cheap ingredients that both wash and foam.  These harsh surfactants can, and will, strip your skin of its natural oils. Hence, they are strong potential skin irritants.  Most people looking for gentle personal care products avoid these ingredients these days.  There are far gentler alternatives out there, and their inclusion didn't fill us with much hope of what was to follow.
Parfum (fragrance) is one of the most likely ingredients to cause irritation and allergies for users. It's ranked at a whopping 8 on EWG and is a known human immune system toxicant and allergen. It was awarded contact allergen of the year in 2007.  If you are sensitive or allergic to fragrances, you want to run from this shampoo. But even if you're not, and you simply want to use only safe, gentle products, we still recommend considering a different option. When "Fragrance" is listed on a product label, it represents an undisclosed mixture of various scent chemicals and ingredients, which can include phthalates. You don't know what's in this mixture and there's a good chance it's a chemical soup.
Limonene, Linalool, and Citronellol are also fragrances with strong evidence for being irritants, allergens, and toxins. They are restricted for use in cosmetics in several countries.
The two other strong irritants and toxicants are Methylchloroisothiazolinone and Methylisothiazolinone. This ingredient was once the cause of a skin allergy epidemic resulting in many manufacturers ceasing to use it any longer.  It was awarded contact allergen of the year in  2013.
Cocamidopropyl Betaine is another strong irritant and allergen.  It too won the award for contact allergen of the year in 2004. It's a surfactant.
Propylene Glycol is a type of organic alcohol that is used as a skin conditioning agent. It's been associated with skin irritation and allergic contact dermatitis and is labeled as expected to be toxic or harmful.
Dimethicone is a silicone that, over time, can build up on your scalp.
The shampoo also contains artificial colors CI 42090 (Blue 1) and CI 19140 (Yellow 5). These rank relatively low as toxicants but can be irritating for some.
Now, this shampoo isn't one big bag of bad chemicals.  There are some really promising ingredients in there.
For example, there are some great moisturizers, including Panthenol, Triticum Vulgare (Wheat) Germ Oil, and Simmondsia Chinensis (Jojoba) Leaf Extract, even though Jojoba oil may contribute to a dandruff problem.
Aloe Barbadensis (aloe vera) Leaf Extract, Anthemis Nobilis (chamomile) Flower Extract, and Rosmarinus Officinalis (Rosemary) Leaf Extract are all soothing for the skin. And Hedychium Coronarium (White Ginger) Extract is anti-inflammatory.
Algae extract may seem natural, but the generic labeling means that it can come from any source of algae, either safe and soothing or poisonous. So it's not necessarily a positive ingredient since we don't know the source.
Conclusion: Look Elsewhere!
Wow, where to even start. While there is a handful of nice ingredients that could benefit the scalp and hair, there are far too many irritants, allergens, and toxicants. And strong ones at that. Paul Mitchell may claim to use only the highest quality ingredients that are good for us and the planet, but we're sad to conclude that as false. With such a mixed formula, there's just no way that this is good for the majority of users, or the earth for that matter.
We think it's safe to slap a big label on this shampoo reading, "Don't touch!".  There are far far better tea tree alternatives out there.