Dandruff Deconstructed is reader-supported. All reviews are independent and any products reviewed are purchased by the site owner. To help fund this model, some of the links on the site are affiliate links. If you decide to make a purchase from one of these links, this site will receive some commission. At no cost to you. It helps keeps this place running. Learn more
Following on from our recent posts on Sulfate Free Shampoos, Paraben Free Shampoos, we thought we'd take time to look at another infamous additive to our shampoos – Silicone.
If you scour the internet long enough you'll find that Silicone is blamed for virtually every skin condition known.  And even unknown in some spurious cases.
There's an awful lot of misinformation out there.
In typical Dandruff Deconstructed fashion, the purpose of this article is to look at the science – the facts – and let you come to your own conclusion on whether to use silicone based shampoos.
We'll discuss in detail the science behind:
What silicones are
Why silicones are used in shampoos
The differences between types of silicones
The potential risks of using a shampoo with added silicone
We'll Look at the alternatives
Before looking at the best silicone free dandruff shampoos on the market
Why are silicones used in shampoo?
There are a huge number of silicones commonly used in shampoos, and to confuse the matter further, a silicone can have different roles depending on the product (e.g. thickening or conditioning). This is because silicones come in a range of formulations, such as resin and emulsions. To highlight the range of potential uses, silicones can be used in shampoos to alter the moisturization, evaporation rate, spreading, binding, lubrication and foaming properties of a shampoo [1]
That said, in your typical shampoo silicone has typically been added both condition and moisturize your hair.  Adding a distinctive shine in the process.
Some silicones achieve this by forming a homogenous film on the hair. Suppliers claim this affect provides protection for the hair strengthening it in the process. You'll probably have experienced this yourself when your hair feels incredibly soft and easy to comb after using a shampoo or conditioner. Often this is because of the additions of silicones.
What are the differences between silicones?
Common silicones in the hair include:
Dimethicone
Methicone
Cyclomethicone
Cyclopentasiloxane
Trisiloxane
That's lot of cones and xanes!
Why so many?
While silicones have many different uses, they can be neatly categorised based on their molecular structure. The most commonly used silicones are modifications of polydimethylsiloxane (PMDS).
You can skip this section if you don't want to get too technical, but if you're still with us…
PMDS is a silicone polymer, comprised of a basic silicone unit that repeats 90 to 410 times [2]. The number of repeating units, and the chemical structure of the unit, can be modified in order to create a silicone molecule with desirable qualities.  Modification of the repeating unit can help to explain the differences between simple 'linear PMDS' like 'dimethicone' and 'dimethiconol' – in which the -methyl group of dimethicone is replaced with an -alcohol group to form dimethiconol. This can alter the solubility, and reduce the force required to comb hair [3]. Through a similar process new silicones with novel properties can be created, such as 'phenyl trimethicone' and 'stearyl dimethicone'.
A more significant modification to the repeating unit can create 'cyclic PMDS' silicones. These silicones contain less than six repeating units, and so quickly evaporate, compared to larger 'linear' PMDS such as dimethicone. Cyclomethicone and cyclopentasiloxane and are examples of cyclic silicones, and typically add gloss to hair and reduce drying time – useful to reduce damage from hot air drying [4].
What are the potential risks of using a shampoo with added silicone?
Simple modifications to the silicone molecules can lead to a huge variety of beneficial qualities (e.g. glossy hair and reduced static), but a number of concerns have been raised.
A widely publicised problem with silicones in shampoos is that they coat hair with a fake plasticy sheen. This coating can build up over time. This prevents natural hydration and can cause dry and damaged hair with prolonged use.
Concern has been raised over the ability of silicones to cause contact dermatitis. Although extremely rare there is some but little literature on this allergy –  few studies exist on the subject. On the flipside – silicones are used in treatments for dermatitis, to form a barrier against irritants [8].Finally, silicones are said to accumulate in the environment and there is growing concern about the environmental impact. The silicones used in cosmetics are typically biodegradable and non-toxic to animals and plants.  The same can't always be said for silicones used in industrial processes [9].
What are the alternatives to silicones?
You'll find a number of alternatives to silicones in shampoos today. Some of them are probably as bas a silicone in terms of side effects, but there are some other excellent alternatives.
Mineral oil
Mineral oil (or 'paraffinum liquidum' on UK cosmetic labels) is refined from petrochemical processing – which isn't to say it's harmful, but it certainly isn't an environmentally-friendly alternative. It's a mixture of a number of oils, which can leave hair feeling glossy, in a similar way to silicones. The oil still coats hair, and so it seems likely that the same concerns will be raised (e.g. causing dry hair with prolonged use).
PEG
Polyethylene glycol (PEG)-based emulsions are the most common alternative to silicones in shampoos [10]. PEG is similar to silicone in that it's a repeating unit, which coats hair leaving it feeling glossy. There are biodegradable variants, although the manufacturing process may not always been 'green'.
Hydrolyzed wheat protein
This biodegradable wheat based alternative to silicones has a very low molecular weight, which helps to ensure a deep penetration into the hair fiber. This provides an effective strengthening from within, and helps to reduce hair breakage by around 80%. It also creates a protective shield on the cuticle, making hair feel much smoother and easier to comb.
Fatty alcohols
Fatty alcohols like cetyl alcohol, behenyl alcohol, or cetearyl alcohol will form a film on your hair strands like silicone. They will also act as a conditioning agent on your hair.
Coconut Oil
A long time favorite of Dandruff Deconstructed, unrefined coconut oil is absolutely outstanding to use if you have dry damaged hair or a dry scalp. It's also low in oleic acid – an ingredient that has been shown to mimic and induce seborrheic dermatitis in sufferers [11].
Guar Hydroxypropyltrimonium Chloride
The desperately in need of a new name Guar hydroxypropyltrimonium chloride is quite a recent addition to shampoos. Although it is a synthetic ingredient, it is biodegradable and also water soluble (no more build up!). It's a great conditioning agent, but it also neutralizes the negative charges on hair strands that cause hair to become tangled. It does this without weighing hair down. With this ingredient, you can have silky, non-static hair that retains its volume.
Where can I  find the best silicone free dandruff shampoos?
Here of course!
Browse over to our dandruff shampoo search to find all our silicone free shampoos!
Simply select what causes your dandruff and indicate that you wish to find all shampoos that don't contain Silicon/Petroleum Oils as shown below.

At the time of writing we have a ton of shampoos we'd recommend.
Here's our top 10.

Designed to treat Seborrheic Dermatitis, Dry Scalp and Psoriasis
Pharmaceutical Specialties formed in 1974 to "start a company to make better products than were commercially available for people with sensitive skin". And boy, have they achieved it with this Free and Clear shampoo.
What is perhaps surprising on a website dedicated to dandruff treatments is that this isn't a dandruff shampoo at all.
It's rather a "a non-medicated, mild shampoo for sensitive skin and scalp."
That said, we can't use a medicated shampoo all the time, and this is my go to shampoo for those "between" washes.
Read the entire review


---
Designed to treat Seborrheic Dermatitis, Dry Scalp
BIOM8 Skin Conditioning Oil is now part of my daily skin care routine. It's as simple as that. I have lost count of the number of products I've reviewed over the years and I can count on one hand the number of products that have impacted me on this level.
If you suffer from dry skin, facial seb derm or rosacea I simply can't recommend this product highly enough.
It even makes a good beard oil!
Read the entire review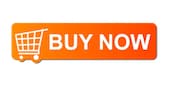 ---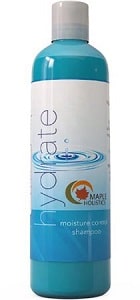 Designed to treat Dry Scalp
Maple Holistics Hydrate Shampoo has been superbly formulated to soothe and moisturize the scalp and hair. The ingredients have been carefully selected to decrease the chance that the product will irritate the skin. Using multiple low dose surfactants is a stroke of genius and only the fact the shampoo contains only one potential contact allergen says it all.
This is as close to perfection as you get in the commercial shampoo world.
I simply can't recommend this highly enough.
Read the entire review


---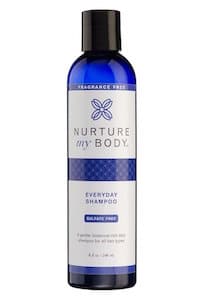 Designed to treat Dry Scalp
Nurture My Body Everyday Fragrance-Free Shampoo is an excellent gentle option for sufferers of a dry irritated scalp. The absence of any noteworthy irritants or allergens combined with the expert formulation of anti-inflammatory moisturizing ingredients makes an excellent change from the usual harsh surfactants and other toxins that lead to a vicious cycle of irritation and inflammation.
They've managed all of this in a shampoo that foams and washes well.
It's not particularly cheap, but this is simply one of the finest dry scalp shampoos out there.
Read the entire review


---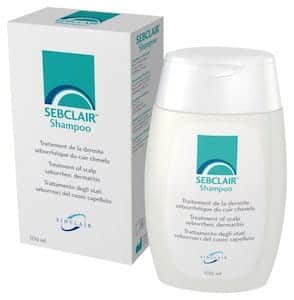 Designed to treat Seborrheic Dermatitis, Dry Scalp
Calling all sensitive scalp sufferers, if you haven't yet found an anti-dandruff shampoo your scalp can tolerate, you haven't yet found Sebclair shampoo. A piroctone olamine, Malassezia yeast quelling formula with extremely mild yet highly effective cleansers, accompanying scalp hydrators, flake fighters and natural anti-inflammatories. No fragrance, no essentials oils, no allergens. Sebclair shampoo really does stand out in our anti-dandruff crowd.
Read the entire review


---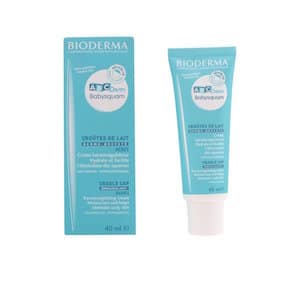 Designed to treat Seborrheic Dermatitis and Cradle Cap
If your babe's crusty cradle cap's only getting worse, it's time to try a leave on treatment – one which doesn't leave your baby's scalp looking like a grease ball. Enter Bioderma's ABDderm Babysquam keratoregulating cream a 14 ingredient formula made from sensitive, hypoallergenic, moisturising, soothing and barrier building ingredients.
Useable 7 days a week with no fragrance or harsh preservatives Bioderma's ABDderm Babysquam keratoregulating cream respects, repairs and conditions away crusty cradle cap.
Read the entire review


---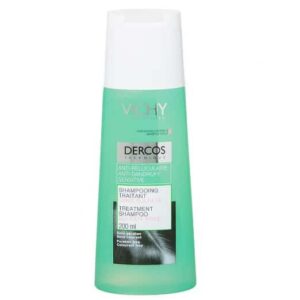 Designed to treat Seborrheic Dermatitis
One of the best and mildest shampoos out there for seb derm sufferers with sensitive skin.
Containing both Piroctone Olamine and Salicylic Acid as well as being SLS free, paraben free, artificial color free this shampoo has an absolutely outstanding choice of active and inactive ingredients.
There are still two or three chemicals in there that some may find irritating. Otherwise this would have been a five out of five performer.
Read the entire review


---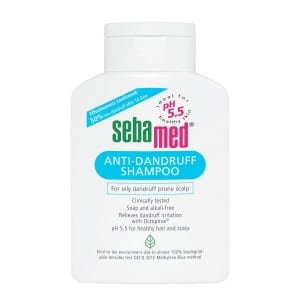 Designed to treat Seborrheic Dermatitis
Sebamed is one of the gentle yet most effective seb derm shampoos available.
The active ingredient is Piroctine Olamine - an excellent anti-fungal agent.
The rest of the shampoo has been formulated with panache.
Read the entire review


---

Designed to treat Seborrheic Dermatitis and Psoriasis
DHS Coal Tar Shampoo is an expertly formulated shampoo containing 0.5% coal tar and is the gentlest coal tar shampoo we've yet reviewed
We can't recommend this product or this company highly enough.
Read the entire review


---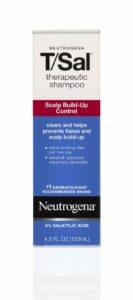 Designed to treat Seborrheic Dermatitis and Psoriasis
Quite simply the best pure Salicylic Acid shampoo we've yet reviewed. The shampoo contains 3% Salicylic Acid combined with a fragrance free, sulfate free and virtually every other nasty ingredient free formulation. It does this and still feels luxurious when washing.
Neutrogena should be exceptionally proud of this top top class shampoo.
Read the entire review


---

If you haven't seen your favorite shampoo listed, chances are we have and it can be found if you check out all our paraben free dandruff shampoo reviews.
References
[1] Trüeb, R. M. (2007). Shampoos: ingredients, efficacy and adverse effects. JDDG: Journal der Deutschen Dermatologischen Gesellschaft, 5(5), 356-365.
[2] FAO. (2003). Polydimethylsiloxane. www.fao.org [Accessed: 22/9/16]
[3] Gray, J. (2001). Hair care and hair care products. Clinics in dermatology, 19(2), 227-236.
[4] Draelos, Z. D. (2008). Hair Cosmetics. In Hair growth and disorders (pp. 499-513). Springer Berlin Heidelberg.
[5] Bhushan B. (2010). Biophysics of Human Hair. Biological and Medical Physics, Biomedical Engineering; pp. 1–19.
[6] Bolduc, C., & Shapiro, J. (2001). Hair care products: waving, straightening, conditioning, and coloring. Clinics in dermatology, 19(4), 431-436.
[7] Tate, M. L., Kamath, Y. K., Ruetsch, S. B., & Weigmann, H. D. (1993). Quantification and prevention of hair damage. Journal of the society of cosmetic chemists, 44(6), 347-372.
[8] Draelos, Z. D. (2000). Hydrogel barrier/repair creams and contact dermatitis. American Journal of Contact Dermatitis, 11(4), 222-225.
[9] Stevens, C., Powell, D. E., Mäkelä, P., & Karman, C. (2001). Fate and effects of polydimethylsiloxane (PDMS) in marine environments. Marine pollution bulletin, 42(7), 536-543.
[10] Mahajan, A. (2016). Advancements in polymers used in hair care: a review. International Journal of Research in Cosmetic Science
[11] DeAngelis Y, Gemmer C, Kaczvinsky J, Kenneally D, Schwartz J, Dawson T. 2005. Three etiologic facets of dandruff and seborrheic dermatitis: Malassezia fungi, sebaceous lipids, and individual sensitivity. J. Investig. Dermatol. Symp. Proc. 10:295-297