Dandruff Deconstructed is reader-supported. All reviews are independent and any products reviewed are purchased by the site owner. To help fund this model, some of the links on the site are affiliate links. If you decide to make a purchase from one of these links, this site will receive some commission. At no cost to you. It helps keeps this place running. Learn more
The addition of Methylisothiazolinone (MI) and Methylchloroisothiazolinone (MCI) to cosmetics has been hugely controversial for a number of years. That said, it can still be found in many cosmetic products today.
In this article we'll review what MI and MCI are and what they do. We'll also examine if the controversy is justified, if it's backed by peer-reviewed evidence or if it's another exercise in misinformation. We'll also check out any alternatives before looking at our favorite MI and MCI free dandruff shampoos.
What is MI/MCI?
MI and MCI in combiation are given the trade name Kathon CG.  They are both antimicrobial preservatives typically added to cosmetics in a ratio of 3:1, in order to inhibit the growth of bacteria, yeast, and fungus [1]. Preservatives are important in cosmetics, in order to extend shelf-lives, but Kathon CG has recently fall out of favour due to heavy regulation and a number of scandals.
How does it work?
Both MCI and MI are 'isothiazolinones'. The mechanism by which they inhibit microbial growth is complex, and not yet fully understood. A comprehensive study in 2007 evaluated a number of biochemical characteristics, and observed that isothiazolinones inhibited microbial activity within minutes, and caused cell death after several hours of exposure [2].
Interestingly, both MCI and MI are about as effective as each other in inhibiting microbial growth. The Kathon CG combination is used to prevent the emergence of bacterial resistance, after a number of cases were documented in the late 1990s [3].
Are there any risks?
For a while Kathon CG was seen the ideal preservatives as they work extremely well at astonishingly low levels.
However, in the early 2000s a number of studies indicated that Kathon CG probably wasn't as safe as previously thought [4, 5]. The main concern raised was the growing incidence of allergic contact dermatitis in Europe and the United States (US). Those affected reported eczema-like symptoms, which was diagnosed as isothiazolinones-related through the use of allergy patch tests.
It's difficult to establish a prevalence rate for isothiazolinone-related allergies, but it's around 1.5%to 5%  of the population – (although more frequently reported in painters as Kathon CG is commonly added to paint [6]).
Chances are, you won't be one of the affected few.  However 5% of the population is a significant number nonetheless.  And it was the increase in the number of diagnosed cases was one of the triggers for increased public awareness and tighter regulations.
Regulation and controversy
Kathon CG was first regulated in the European Union in 2004 with the 'Scientific Committee on Consumer Safety' (SCCS) stating that at maximum concentrations of 0.01% MI would not pose a risk to human health [7]. This was revised in 2009 to 0.0015% for combination products – a significant reduction [8].
The huge controversy surrounding Kathon CG came in in the UK in mid-2013 when BBC Watchdog discovered that a number of leading cosmetics used the preservative, despite repeated warnings from leading dermatologists and health campaigners. In the immediate aftermath, brands such as Vaseline, Brylcreem, Huggies, and Nivea voluntarily agreed to use alternatives [9].
In December 2013, the SCCS again reviewed the evidence and continued with the advice that 0.0015% would be safe for 'rinse-off' products (e.g. shampoos), and suggested that due conflicting evidence MCI and MI should be banned in 'leave-on' products (e.g. creams) [10]. This echoes regulation in Canada and the US, in which 0.0015% is permitted in rinse-off products, and 0% in leave-on cosmetics [11].
In 2013 MI won the dubius distinction of being named contact allergen of the year by the American Contact Dermatitis Society.
Alternatives to Kathon CG
Kathon CG can cause severe allergic contact dermatitis, but it's also an extremely cheap and effective preservative. This is part of the reason why leading brands were initially hesitant to replace it. Ironically Kathon-CG was gradually replaced by Parabens until they courted their own controversy.
The problem manufacturers face is there are very few cheap, effective, and odourless preservatives that haven't also been associated with allergic dermatitis.  So companies typically replace Kathon CG with a similarly regulated preservative.
With the understandable controversy and sensitivity around preservatives, it is one of the most discussed and researched field in the cosmetics industry these days.
Manufacturers such as Handmade Naturals in the United Kingdom are looking at natural preservative systems using ingredients such as Wheatgerm Oil, Natural Vitamin E, Grapefruit seed Extract, Sodium Levulinate & Sodium Aanisate, Aspen Bark extract, Vegetable Glycerin and Apple Cider Vinegar.   
In the US, Essential Wholesale have developed a stable Organically Preserved Base for their cosmetics.  This base includes several natural inhibitors along with broad spectrum preservatives to prolong the shelf life for a minimum of 12 to 24 months. Some of the natural inhibitors and antioxidants they use are Natural Vitamin E, Neem Oil, Rosemary Leaf Extract, Black Willow Bark Extract.  In some cases they blend of Essential Oils, Potassium Sorbate and Citric Acid as well.
Both company's should be applauded for their efforts.
The Best Kathon CG Free Dandruff Shampoos
To find the most up to date list of our favorite Kathon CG   free dandruff shampoos, browse to our search page and indicate that you wish to avoid Kathon CG.
At the time of writing, here are the best we've reviewed so far.

Designed to treat Seborrheic Dermatitis, Dry Scalp and Psoriasis
Pharmaceutical Specialties formed in 1974 to "start a company to make better products than were commercially available for people with sensitive skin". And boy, have they achieved it with this Free and Clear shampoo.
What is perhaps surprising on a website dedicated to dandruff treatments is that this isn't a dandruff shampoo at all.
It's rather a "a non-medicated, mild shampoo for sensitive skin and scalp."
That said, we can't use a medicated shampoo all the time, and this is my go to shampoo for those "between" washes.
Read the entire review


---
Designed to treat Seborrheic Dermatitis, Dry Scalp
BIOM8 Skin Conditioning Oil is now part of my daily skin care routine. It's as simple as that. I have lost count of the number of products I've reviewed over the years and I can count on one hand the number of products that have impacted me on this level.
If you suffer from dry skin, facial seb derm or rosacea I simply can't recommend this product highly enough.
It even makes a good beard oil!
Read the entire review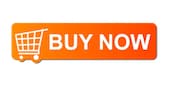 ---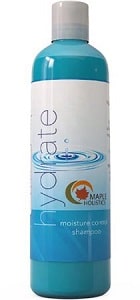 Designed to treat Dry Scalp
Maple Holistics Hydrate Shampoo has been superbly formulated to soothe and moisturize the scalp and hair. The ingredients have been carefully selected to decrease the chance that the product will irritate the skin. Using multiple low dose surfactants is a stroke of genius and only the fact the shampoo contains only one potential contact allergen says it all.
This is as close to perfection as you get in the commercial shampoo world.
I simply can't recommend this highly enough.
Read the entire review


---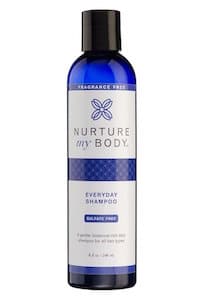 Designed to treat Dry Scalp
Nurture My Body Everyday Fragrance-Free Shampoo is an excellent gentle option for sufferers of a dry irritated scalp. The absence of any noteworthy irritants or allergens combined with the expert formulation of anti-inflammatory moisturizing ingredients makes an excellent change from the usual harsh surfactants and other toxins that lead to a vicious cycle of irritation and inflammation.
They've managed all of this in a shampoo that foams and washes well.
It's not particularly cheap, but this is simply one of the finest dry scalp shampoos out there.
Read the entire review


---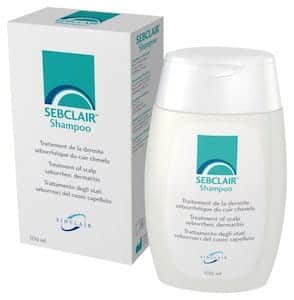 Designed to treat Seborrheic Dermatitis, Dry Scalp
Calling all sensitive scalp sufferers, if you haven't yet found an anti-dandruff shampoo your scalp can tolerate, you haven't yet found Sebclair shampoo. A piroctone olamine, Malassezia yeast quelling formula with extremely mild yet highly effective cleansers, accompanying scalp hydrators, flake fighters and natural anti-inflammatories. No fragrance, no essentials oils, no allergens. Sebclair shampoo really does stand out in our anti-dandruff crowd.
Read the entire review


---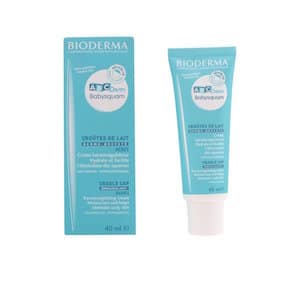 Designed to treat Seborrheic Dermatitis and Cradle Cap
If your babe's crusty cradle cap's only getting worse, it's time to try a leave on treatment – one which doesn't leave your baby's scalp looking like a grease ball. Enter Bioderma's ABDderm Babysquam keratoregulating cream a 14 ingredient formula made from sensitive, hypoallergenic, moisturising, soothing and barrier building ingredients.
Useable 7 days a week with no fragrance or harsh preservatives Bioderma's ABDderm Babysquam keratoregulating cream respects, repairs and conditions away crusty cradle cap.
Read the entire review


---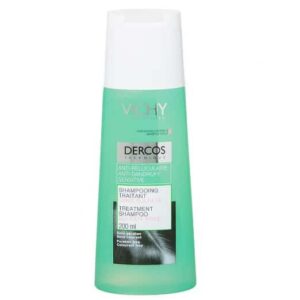 Designed to treat Seborrheic Dermatitis
One of the best and mildest shampoos out there for seb derm sufferers with sensitive skin.
Containing both Piroctone Olamine and Salicylic Acid as well as being SLS free, paraben free, artificial color free this shampoo has an absolutely outstanding choice of active and inactive ingredients.
There are still two or three chemicals in there that some may find irritating. Otherwise this would have been a five out of five performer.
Read the entire review


---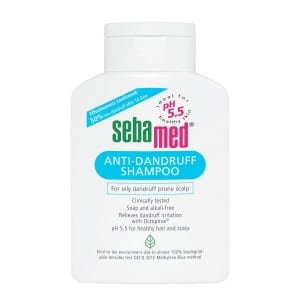 Designed to treat Seborrheic Dermatitis
Sebamed is one of the gentle yet most effective seb derm shampoos available.
The active ingredient is Piroctine Olamine - an excellent anti-fungal agent.
The rest of the shampoo has been formulated with panache.
Read the entire review


---

Designed to treat Seborrheic Dermatitis and Psoriasis
DHS Coal Tar Shampoo is an expertly formulated shampoo containing 0.5% coal tar and is the gentlest coal tar shampoo we've yet reviewed
We can't recommend this product or this company highly enough.
Read the entire review


---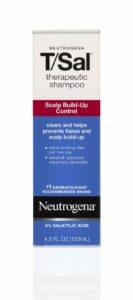 Designed to treat Seborrheic Dermatitis and Psoriasis
Quite simply the best pure Salicylic Acid shampoo we've yet reviewed. The shampoo contains 3% Salicylic Acid combined with a fragrance free, sulfate free and virtually every other nasty ingredient free formulation. It does this and still feels luxurious when washing.
Neutrogena should be exceptionally proud of this top top class shampoo.
Read the entire review


---

If you haven't seen your favorite shampoo listed, chances are we've already reviewed it. Check out all our Kathon CG/MI/MCI free dandruff shampoo reviews.
If you don't see it listed, please get in contact – we'd love to know what's working.
References
[1] Wilkinson, J. D., Shaw, S., Andersen, K. E., Brandao, F. M., Bruynzeel, D. P., Bruze, M., & Goossens, A. (2002). Monitoring levels of preservative sensitivity in Europe. Contact Dermatitis, 46(4), 207-210.
[2] Lundov, M. D., Krongaard, T., Menné, T. L., & Johansen, J. D. (2011). Methylisothiazolinone contact allergy: a review. British Journal of Dermatology, 165(6), 1178-1182.
[3] Ferrarese, L., Paglia, R., & Ghirardini, A. (2003). Bacterial resistance in cosmetics industrial plant: connected problems and their solution. Annals of Microbiology, 53(4), 477-490.
[4] Mowad, C. M. (2000). Methylchloro-isothiazolinone revisited. Dermatitis, 11(2), 115-118.
[5] Pratt, M. D., Belsito, D. V., DeLeo, V. A., Fowler Jr, J. F., Fransway, A. F., Maibach, H. I., & Sherertz, E. F. (2004). North American Contact Dermatitis Group patch-test results, 2001-2002 study period. Dermatitis, 15(4), 176-183.
[6] Thyssen, J. P., Sederberg‐olsen, N., Thomsen, J. F., & Menné, T. (2006). Contact dermatitis from methylisothiazolinone in a paint factory. Contact Dermatitis, 54(6), 322-324.
[7] European Union. SCCNFP/0805/04. www.eur-lex.europa.eu [Accessed 29/10/16]
[8] European Union. 1223/2009/ECC. www.eur-lex.europa.eu [Accessed 29/10/16]
[9] BBC. Methylisothiazolinone (MI) Update. www.bbc.co.uk [Accessed 29/10/16]
[10] European Union. SCCS/1521/13. www.eur-lex.europa.eu [Accessed 29/10/16]
[11] Wittenberg, J. B., Canas, B. J., Zhou, W., Wang, P. G., Rua, D., & Krynitsky, A. J. (2015). Determination of methylisothiazolinone and methylchloroisothiazolinone in cosmetic products. Journal of Separation Science, 38(17), 2983-2988.
[12] Cvetnic, Z., & Vladimir-Knezevic, S. A. N. D. A. (2004). Antimicrobial activity of grapefruit seed and pulp ethanolic extract. Acta Pharm, 54(3), 243-250.